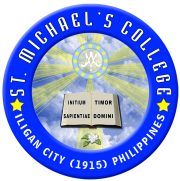 Motivated by the Ignacian Marian culture, St. Michael's College nurtures and builds up capabilities of students towards moral and communal responsibility for a renewed society.
MISSION
We commit ourselves to:
1. Uphold a friendly and harmonious environment;
2. Provide worthwhile learning experiences for holistic development;
3. Form leaders who witness to Ignacian Marian values of faith, excellence and service;
4. Enrich human and material resources; and
5. strengthen activities/programs for the poor.
GOALS
As a Catholic School, St. Michael's College works for the development of the whole person who recognizes one's Christian role of exemplifying ethical and corporate responsibilities in a humane society through a constant encounter with Jesus Christ and others
As a Filipino school, St. Michael's College is dedicated to the task of producing well-rounded citizens who can preserve and witness to relevant and wholesome Filipino culture, values and attitudes.
As an RVM school, St. Michael's College is committed to the Christian formation of Ignacian Marian Leaders who are imbued with Ignacian Spirituality and live simply to serve God and creation.
OBJECTIVES
In seeking to accomplish its mission, St. Michael's College, Basic Education Department aims to:
Pre-School

Present models for imitation that will make him/her see GOD as a Father and all people and things around him as gifts.
Employ learning experiences that will allow him/her to think and do things independently within the limits of his maturity.
Provide opportunities that will inspire him/her to practice desirable social behavior in his relation with other children as well as adults.
Use experiential approaches which will help him/her manifest psychomotor coordination for effective performance befitting his/her age.
Provide learning opportunities that will allow him/her to manifest reading readiness in English, Filipino, Science and in Mathematics.

Grade School

Provide the basic knowledge and develop the foundation skills, attitudes, and values, including moral and spiritual dimensions essential to the child's personal development and necessary for living in and contributing to a developing and changing social and effective involvement.
Increase the child's awareness of and responsiveness to the changes in society, and to prepare him/her for constructive and effective involvement.
Intensify the child's knowledge of identification with, and love for the nation and the people by providing worthwhile learning opportunities.
Enhance the child's orientation to the world of work and creativity in order to prepare him/her to engage in honest and gainful work.
Provide learning experiences which allow him/her to grow in faith in God and concern for others especially for the poor.

The foregoing provisions are based on Section 2 of Batasang Pambansa (BP) 232. The above stated objectives of the elementary education contemplate the 4-H ( head, heart, hands, health) development of the youth dealing with the promotion of intellectual growth, worthy values, skills, and physical well-being ( Sarmiento, 1995)

High School

Journey with the students and guide them to grow in faith, love and justice towards becoming committed and service-oriented individuals.
Create relevant and dynamic curricular and co-curricular programs to prepare them for whatever course they may pursue and for adult life.
Develop well integrated mature individuals deeply imbued with Ignacian Marian values for authentic Christian life.
Provide the students with opportunities towards building responsible citizenship and genuine pride in their cultural heritage as Filipinos who are conscious of the world situation in general and of the Philippines in particular.
Offer relevant and meaningful activities in the school and community where students are at home with God in their service to others especially the weak and the needy.
Kindergarten
Grade School
Junior High School
Senior High School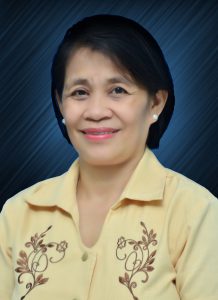 Guadalupe T. Galabin
Principal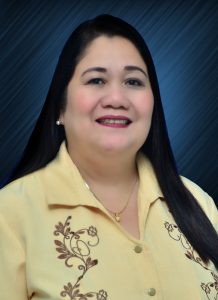 Pamela G. Dalman
SHS Coordinator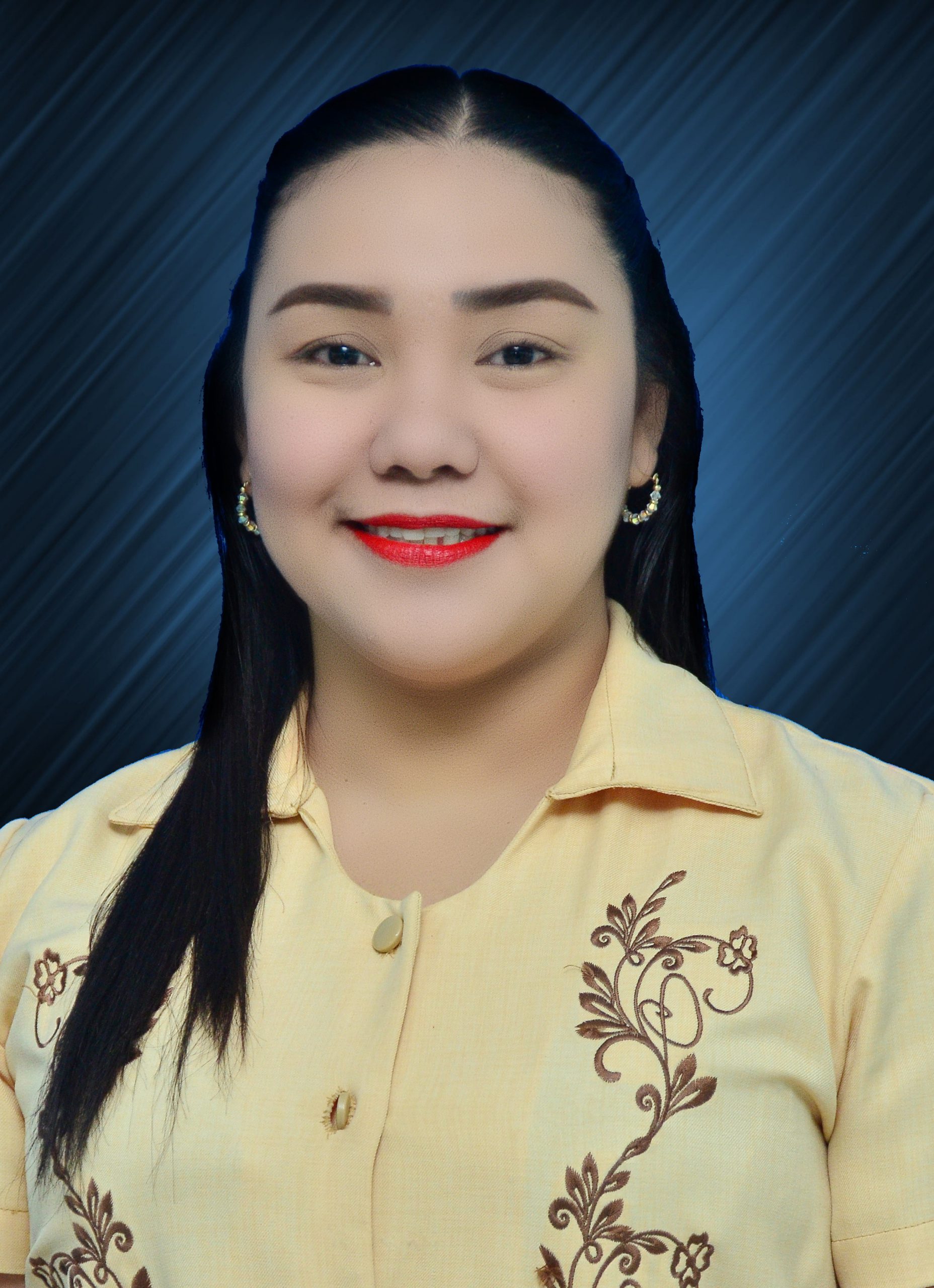 Ivy C. Pizarro
Kindergarten - Peace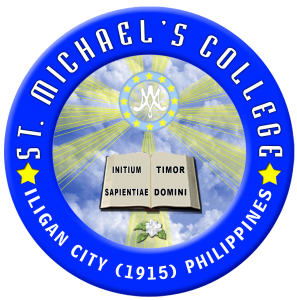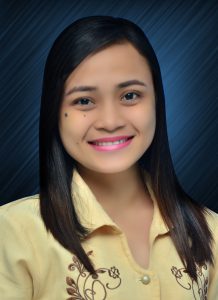 Donna Mae P. Supat
Grade 2 - Faith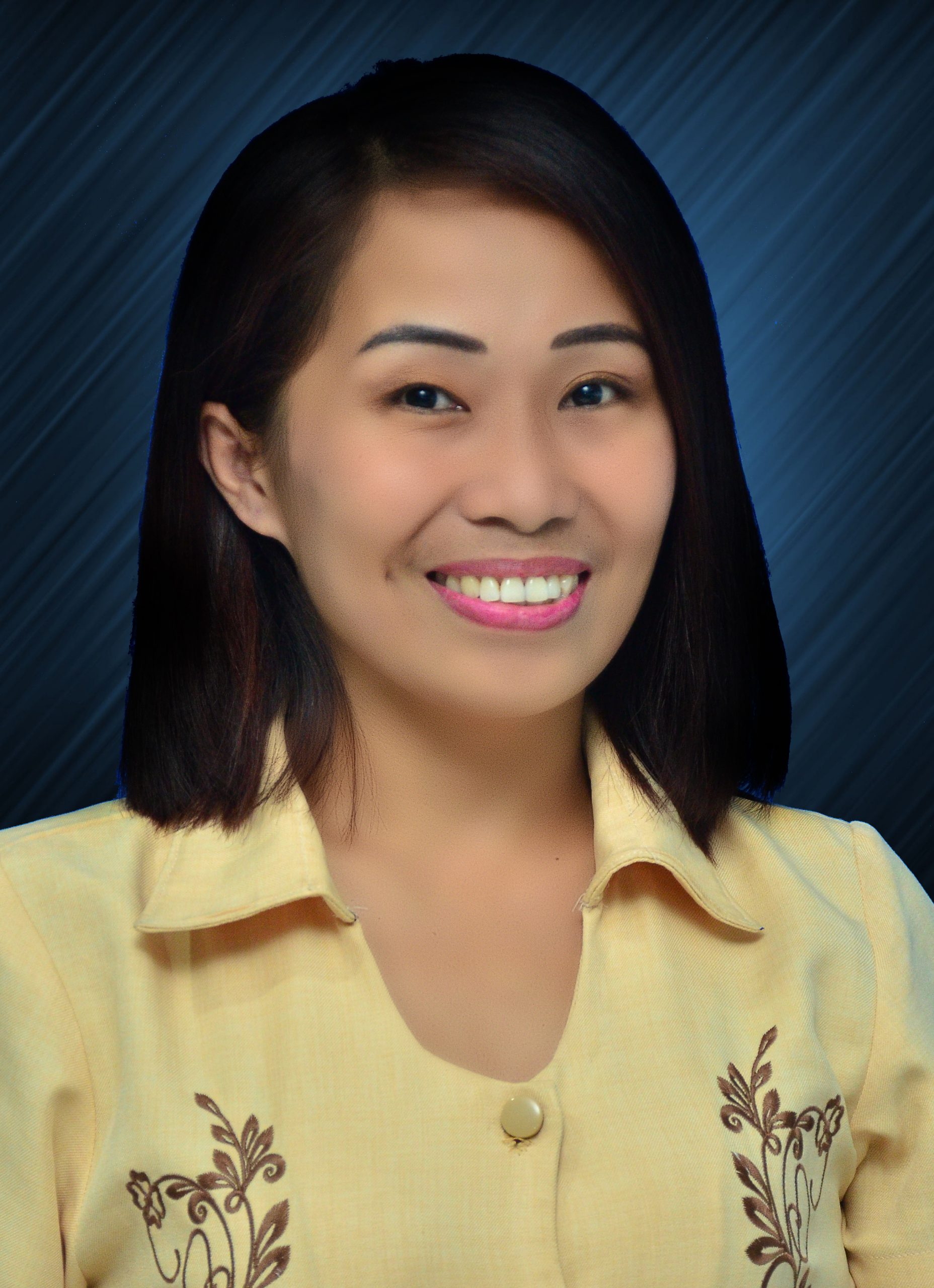 Divina P. Maybituin
Grade 3 - Sincerity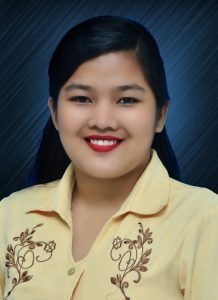 Sheila Mae A. Manubag
Grade 4 - Trust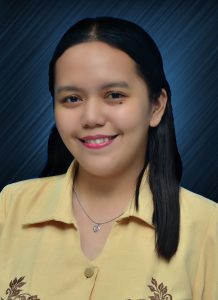 Mary Analyn D. Lim
Grade 5 - Hope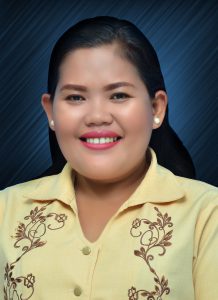 Jecyl Mae B. Sade
Grade 6 - Simplicity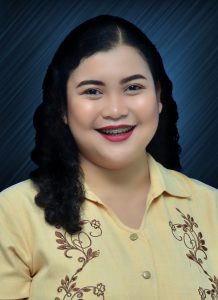 Aubrey Dorothy Macas
Grade 7 - Creativity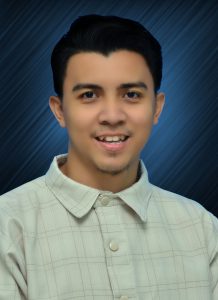 Wilmar J. Cabahug
Grade 7 - Competence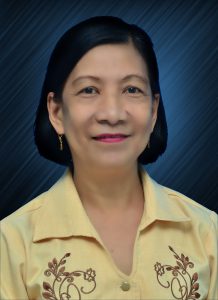 Marites D. Palos
Grade 7 – Courtesy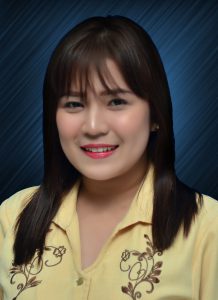 Bonavie C. Torres
Grade 8 - Friendship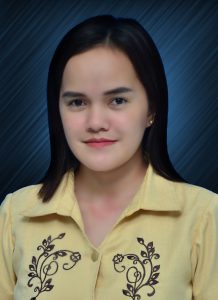 Rosemarie P. Jonson
Grade 8 - Friendship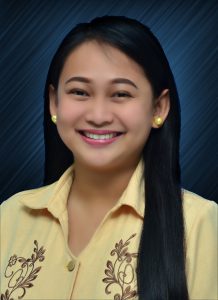 Paula Kristie E. Bisenio
Grade 8 - Fortitude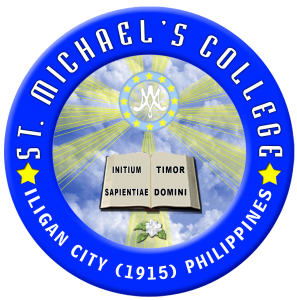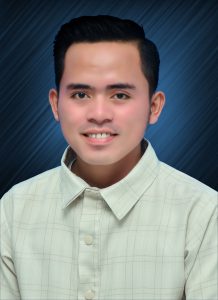 Juvan M. Quindala
Grade 9- Harmony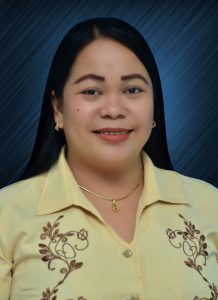 Fritzie G. Yee
Grade 9-Honesty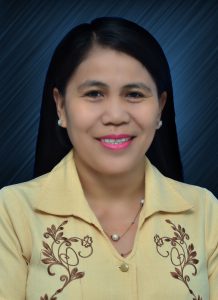 Gladys D. Maglunob
Grade 9-Happiness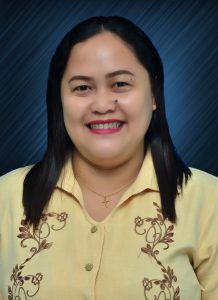 Caroline C. Penida
Grade 10- Prudence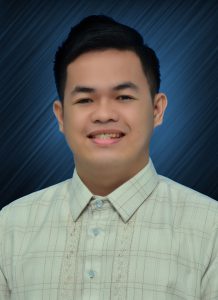 Julius G. Baldesco
Grade 10- Passion
Tabeta V. Egargo
Grade 10- Prosperity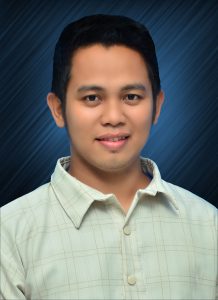 John Rico P. Maglinte
Grade 10 – Patience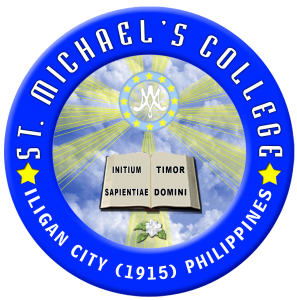 Bernabe S. Benesilon
Subject Teacher/ CL
Pretty Shayne R. Arnejo
Grade 11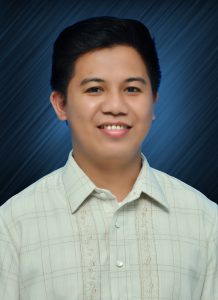 Jone C. Cabanigan
Grade 11 – RS2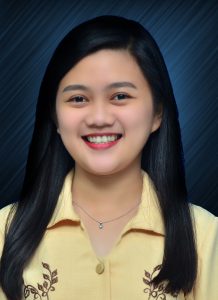 Trixcelou Ebb V. Clarin
Grade 11 - Physical Science, Immersion
Shirgil E. Colorada
Grade 11 - RS2, RS2A, World Religion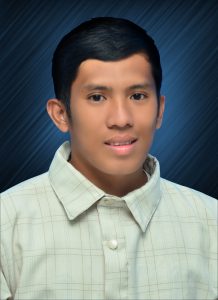 Romeo Fajardo
Grade 11 - PE4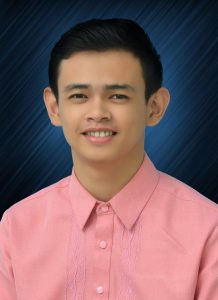 Jan Nikko N. Gerasta
Grade 11 - Satistics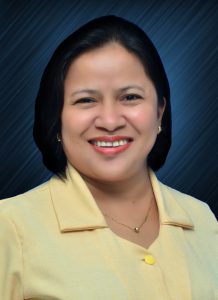 Maritess P. Monsanto
Grade 11 - ICT, ETech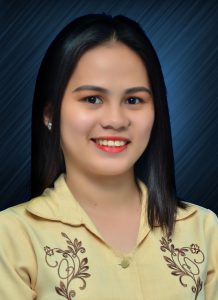 Rhea Mae C. Ursaiz
Grade 11 – (Filipino 2, Immersion)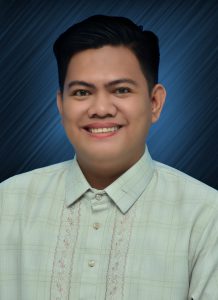 Zsidrick John P. Alivio
Grade 12 - Disaster, Comm. Engt.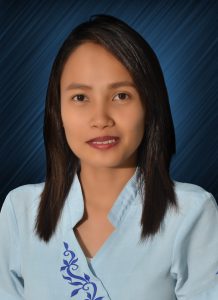 Jhanyne Marie H. Bacarro
Grade 12 - Gen Biology 1, Immersion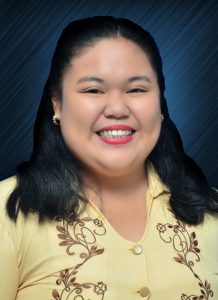 Stephanie L. Colorada
Grade 12 - Rsearch1, Creative Writing, Entrep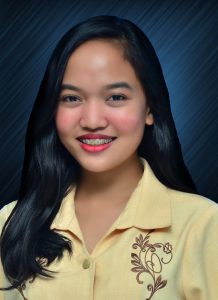 Demzen Guane Z. Danganan
Grade 12 - Bus Math, Entrep, Bus Ethics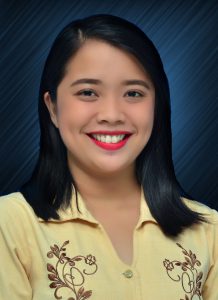 Faith D. Labrada
Grade 12 - Filipino2, Entrep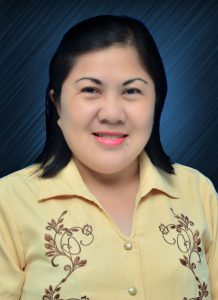 Arlyn R. Tibudan
Grade 12 - Research1, Gen Chemistry2
Grace Mae L. Torion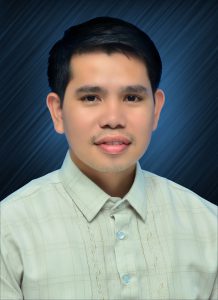 Diego L Unde Jr.
Grade 12 - Accounting, Bus Finance, Entrep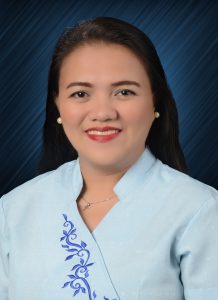 Ma. Fedrianie L. Amante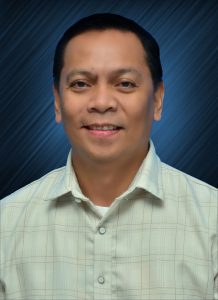 Marcial T. Panis Jr.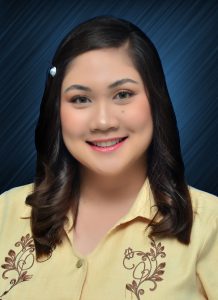 Frances Collen M. Liñan