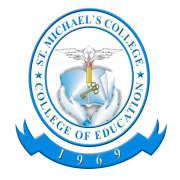 The College of Education of St. Michael's College, Iligan City offers students outstanding opportunities to prepare for careers in teaching elementary and secondary schools including special education. It enhances dynamic learning experience for future teachers aiming to inspire a love of learning. Faculty and students engage in dynamic learning experiences that enhance student achievement, teacher preparation and leadership growth. The college aims at producing future educators who are equipped with skills needed to function as competent molders of the young. The College of Education's teacher preparation program has been continuously accredited by Philippine Accrediting Association of Schools, Colleges and Universities (PAASCU). Degree programs accredited are Bachelor in Elementary Education major in General Education (BEED – Gen. Ed.), Bachelor in Secondary Education major in Mathematics (BSED – Mathematics), and Bachelor in Secondary Education major in English (BSED – English).
Vision
Stirred by the Marian – Ignacian humility, service and commitment, the College of Education molds and transforms individuals into fearless front liners in the fight against illiteracy.
Mission
Uphold the Marian – Ignacian virtues of humility, service and commitment;
Open venues for personal and skills development to bring out the best breed of teachers for the next generation of learners;
Maximize individual potentials and abilities in curricular and co-curricular endeavors;
Expose individuals to socio – cultural realities of the times to heighten awareness and advocacy of what is the best for human growth;
Cultivate a loving and noble teaching spirit among individuals
Requirements for Admission
| | |
| --- | --- |
| – | Entrance Examination Result (Guidance Center) |
| – | High School Report Card (for High School/Incoming Freshmen Students) |
| – | Photocopy of National Career Assessment Examination (NCAE) test result (for High School/Incoming Freshmen Students) |
| – | Transcript of Records and/or computer-generated Evaluation of Grades (for transferees and 2nd coursers) |
| – | Certificate of Good Moral Character |
| – | Preliminary Interview by the Guidance Counselor |
| – | Duly accomplished Admission Form (to be given after the Preliminary Interview) |
| – | Three (3) pieces 1×1 ID pictures (identical, plain background, and latest) |
Employment Opportunities
Current education studies predict growing opportunities for Elementary and Secondary teachers at all levels, both to replace retiring teachers and to provide lower student-teacher ratios in classrooms. Employment prospects are excellent for Mathematics, English and Special Education degree courses. A critical shortage of Math, English and SPED teachers exist throughout the nation, creating increasing demand for bright new instructors.
The Graduate School offers the following courses:
Master of Arts in Education major in:

Educational Management
English Language Teaching
Guidance and Counseling
Filipino

Master in Business Administration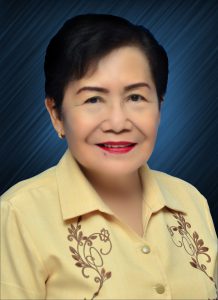 Pacita C. Loberanes, Ph.D.
Dean, College of Education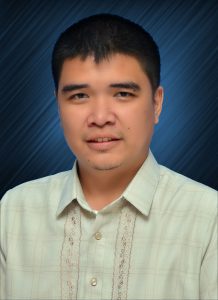 Joseph Michael T. Bentoy
Program Coordinator , College of Education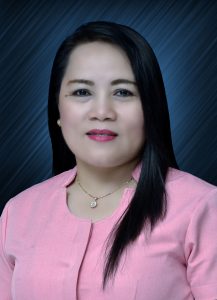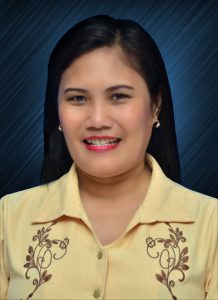 Terencia R. Arnejo
Social Studies