The National Achievement Exam, or NAT, is a test used to measure how much the students have fulfilled their expected learning levels. Schools are ranked for the same reason based on student achievement and scores. The entire purpose of NAT is to assess learners' knowledge as they graduate.
As we anticipate the NAT exam this January 30 and 31, here are a few reminders and information for our dear Grade 12 Michaelites.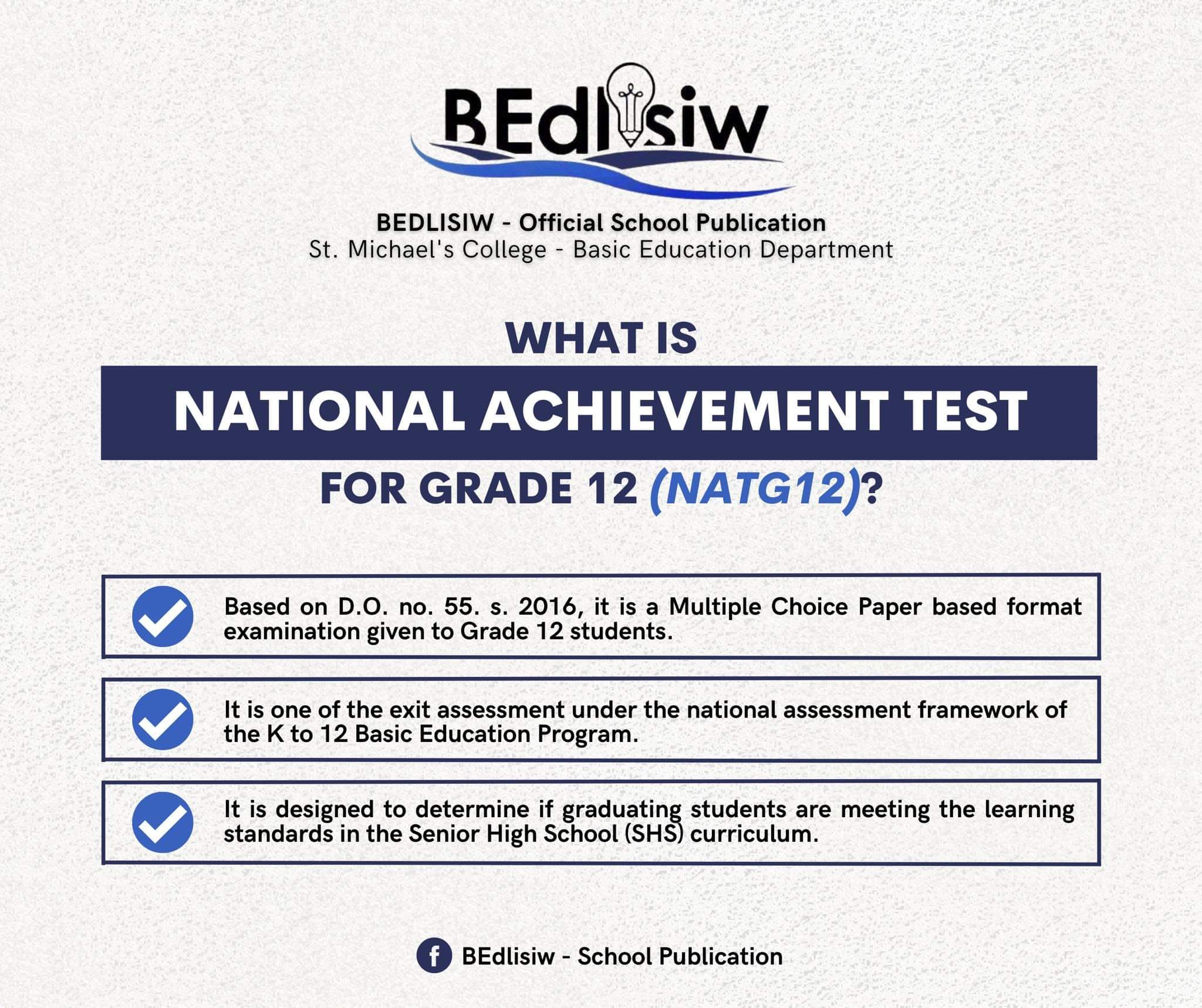 BEDLISIW School Publication sends their well-wishes to our Grade 12 students for tomorrow. Best of luck, and may the love of God be our reward!
Lay-out by Jhanna Reena Carumba